This proves the power of social media! Really love this story! If Obama can win his first campaign with social media, if Fortune 500 companies are utilizing it every day and this kid can win his dream date with social media… then you can win your vision, more clients, a bigger following, fame, fortune…
So what are you waiting for? Get Katapulted today!
May you utilize social media to make all your dreams come true!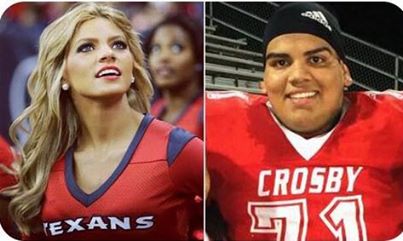 Texas Teen Gets NFL Cheerleader For Prom Date
HOUSTON (AP) — It took 10,000 retweets but a Houston-area teenager got his dream date for the high school prom: A Houston Texans cheerleader.
Seventeen-year-old Michael Ramirez, a Crosby High School senior, asked cheerleader Caitlyn on Twitter if she would be his prom date if he could get 10,000 retweets. She responded, "Of course I will," and within 24 hours, it was a done deal.
Ramirez's proposal — "10,000 Retweets and I'll be taking a texans cheerleader to prom" — hit 10,000 on Friday. Caitlyn says she is looking forward to the prom; the team does not release full names of its cheerleaders.
Ramirez told the Houston Chronicle (http://bit.ly/1jJvS54 ) his mother tweeted to the 19-year-old cheerleader that her baby was "so excited."
He joked: "I was just, like, 'Mom, can you just stop?'"
For 100% Confidential Coaching with Dr. Zoe, contact us TODAY at 904.679.5067 or CoachNow@ZoeLena.com