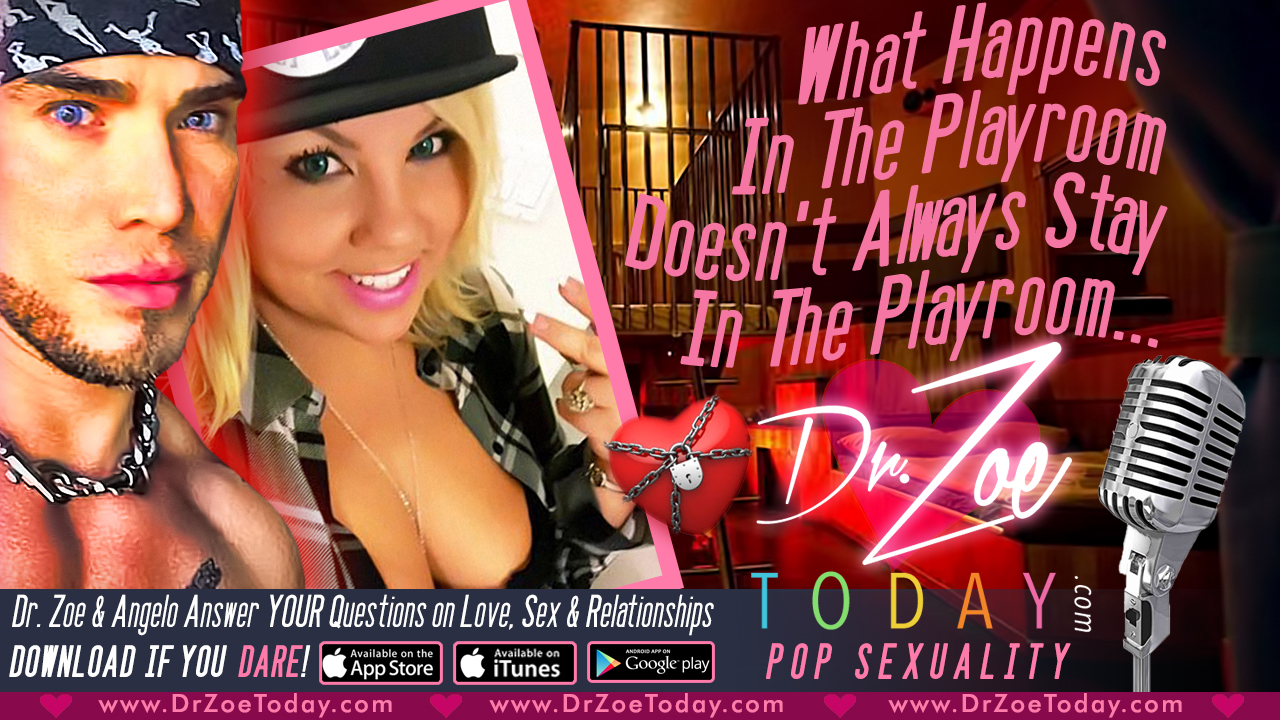 This week on Dr. Zoe Today, the show announced a new part time co-host. When social media sensation and former band member of Menudo, Angelo Garcia, originally was featured in an interview on May 7th, it was apparent within the first few minutes that him and host, Dr. Zoe Shuster had an undeniable radio chemistry and the episode went down as one of the highest listened episodes in the history of  Dr. Zoe Today. 
This Thursday, Angelo returned to the show but not for an interview. A power packed hour of entertainment, laughter and good advice, titled "What happens in the playroom doesn't always stay in the playroom", Angelo and Dr. Zoe tackled questions about love, sex and relationships that had been submitted by listeners of the show. The answered questions ranged from sex positions to a concerned mother seeking advice on raising an 11 year old transgender child.
Renowned for their "Ask Dr. Zoe" segment, Dr. Zoe answers an average of 10 similar questions with her guests weekly. However due to the overwhelming response of questions the show receives, Dr. Zoe Today will now feature an entire designated show to these on the 3rd Thursday of every month. And the co-host? None other than Angelo Garcia.
The two make a perfect team. Whether because of their shared morals, vivacious personalities or experience of adversity, the advice given, although in a light atmosphere, is highly valuable.
Angelo being openly bi-sexual and Dr. Zoe admitting on several different occasions that every once in a while she's in the mood for some girl play, there is never a dull moment when these two controversial figures get on the air.
"Love how open he is, he has had relationships with both men and women so he has a great point of view. He also is highly intelligent and well studied in the field of psychology, much like myself. Just an all around positive force whenever we connect." says Dr. Zoe.
This week's Q & A style episode is available in the free app as well as the show's website and will remain available in the show archives. Future shows with Angelo Garcia will air the third Thursday of every month at 9EST/8CST/6PST
To submit a question YOU would like answered on the show, tap on the "Ask Dr. Zoe" icon in the "Dr. Zoe Today" app, contact them at DrZoeToday.com or simply hashtag #AskDrZoe on Twitter.
From The Source Magazine