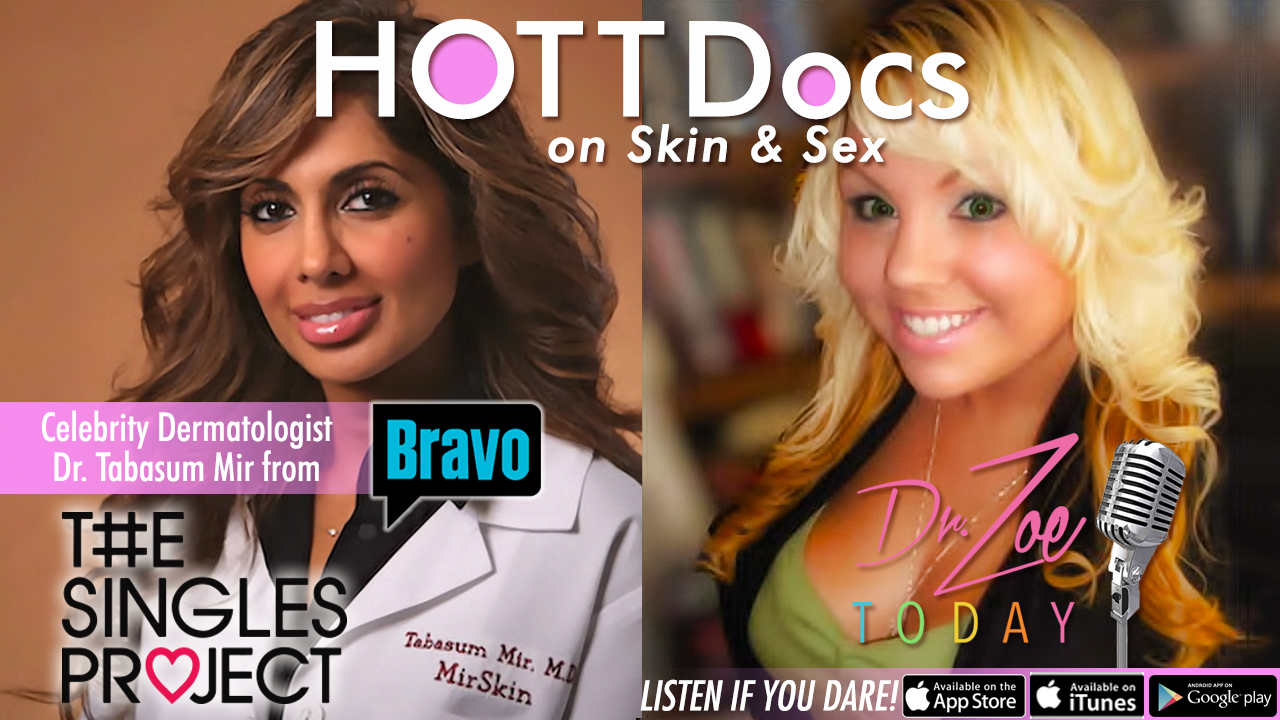 Celebrity Dermatologist Dr. Tabasum Mir joined Dr. Zoe Shuster Thursday night on the Dr. Zoe Today Show. Due to high demand by fans and show listeners, the show, titled "HOTT Docs on Skin & Sex" inevitably devoted a large portion to the Kylie Jenner Challenge.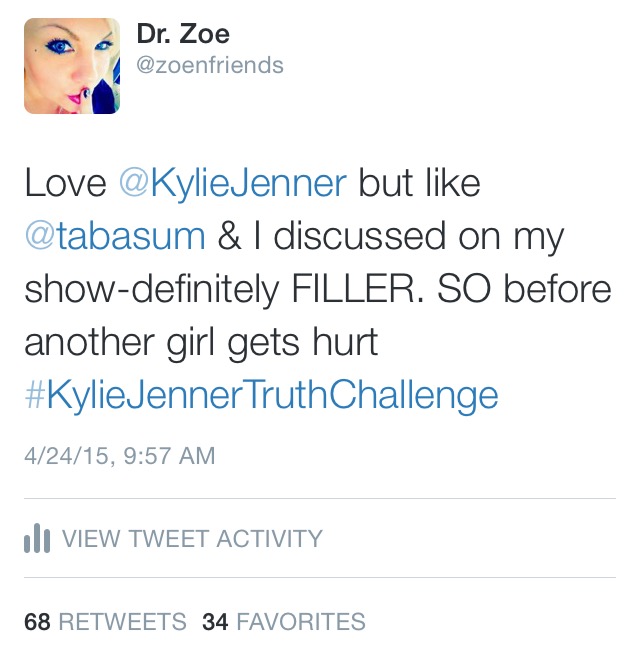 In case you're out of the loop, try typing #KylieJennerChallenge into the search feature of Twitter or Instagram. What you'll find is hundreds of new results every few seconds of primarily tween and teen girls sucking into a shot glass or other small container to swell their lips, attempting to imitate the star's pout. The results? Bruising, inflammation, scarring, broken blood vessels, split lips and in some cases cuts requiring stitches when the glasses burst from the pressure.
Kylie Jenner claims her full lips are achieved with makeup and over-lining her mouth. On the show, Dr. Mir who happened to fix Farrah Abraham's famous lip mishap back in January, had a much different point of view, "She's absolutely 100%, in my professional opinion, had filler done. There's no question about it, it's not lip liner, it's filler."
Dr. Zoe who is known as "The Confidential Coach" to celebrities and other leaders in business, entertainment, sports, politics and religion explains "every teen goes through growing pains… Kylie is definitely going through a lot… but with Kylie Jenner being one of the biggest stars in pop culture currently, especially with tween and teen girls, there comes a responsibility with that type of notoriety." She continued to challenge her listeners to flip the script on this challenge trending through social media, "I think everyone listening should do a Kylie Jenner Truth Challenge and encourage Kylie to come clean and be honest."
Friday morning Dr. Zoe took the challenge to Twitter, hashtagging #KylieJennerTruthChallenge. "Love @KylieJenner but like @tabasum & I discussed on my show-definitely FILLER. SO before another girl gets hurt #KylieJennerTruthChallenge". The hashtag immediately caught on with Dr. Zoe's large following. Celebrities have shown there support too.
The hour long interview is available to listen to via the free "Dr. Zoe Today" app available on the App Store and Google Play or at http://DrZoeToday.com
The Dr. Zoe Today show airs every Thursday night 9ET/8CT/6PT and is notorious for shocking and exclusive celebrity interviews as well as pertinent information about love, sex and relationships.
YOU can help make #KylieJennerTRUTHchallenge go viral! Join the discussion on Twitter now!