Lady Gaga wears 'Applause' cover art face paint while out in Los Angeles, gives Ryan Seacrest the same look
Gaga's new single 'Applause' leaked online over the weekend but got an official release on Monday — the same day the singer wore the cover art on her face around town.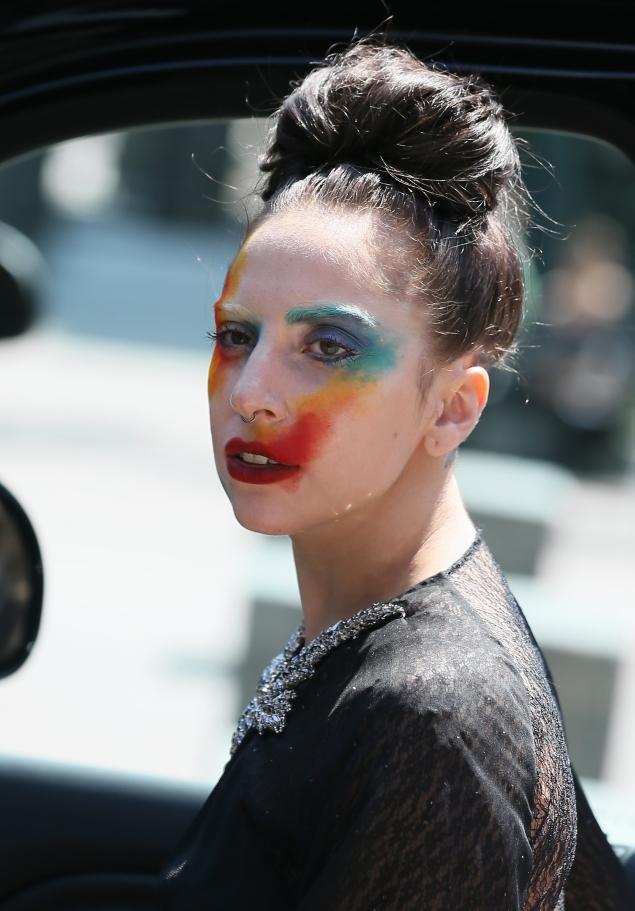 Lady Gaga is taking her "ARTPOP" show on the road. But instead of a boisterous marketing ploy, the pop star is wearing the promotion for her new music right on her face.
Gaga, 27, made her way around Los Angeles on Monday wearing the same theatrical face paint that can be seen on the cover art for her new single "Applause," which leaked online over the weekend.
Mama Monster even gave Ryan Seacrest an artsy makeover when she stopped by his radio show to debut the new song.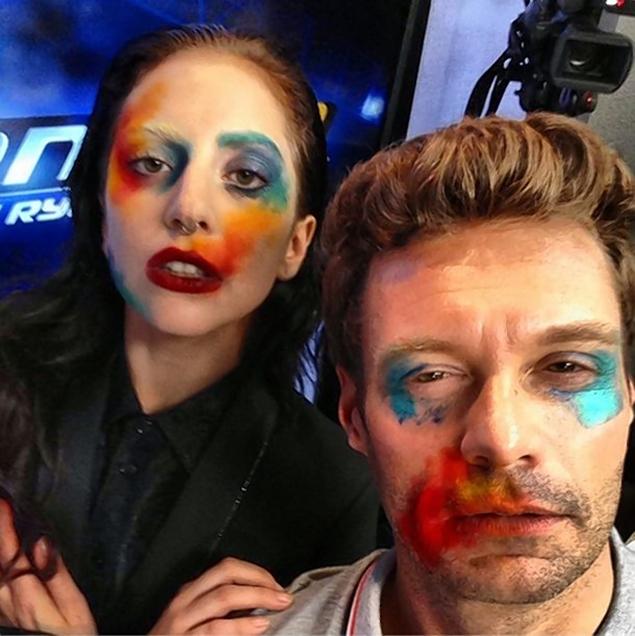 "One of us was born this way, one of us needed to be touched up," Seacrest wrote in a caption, sharing the photo on Instagram.
The singer officially released her new song on Monday, after lashing out at spoilers who leaked it a few days earlier.
"Due to hackers and abundance of low/high quality leaks, we issue this pop music emergency … monsters spread the word," Gaga dramatically tweeted Monday.
Despite making several stops in Los Angeles, Gaga kept the makeup on apparently all day. It was the most colorful part of her outfit, as she's kept up with mostly toning down her look.
The "Bad Romance" singer stuck to all black outfits, with her brunette hair either pulled into a high bun or hanging loose.
From http://nydailynews.com
For 100% Confidential Coaching on Love, Sex, Relationships, Business or Career contact us TODAY at 904.679.5067 or CoachNow@ZoeLena.com