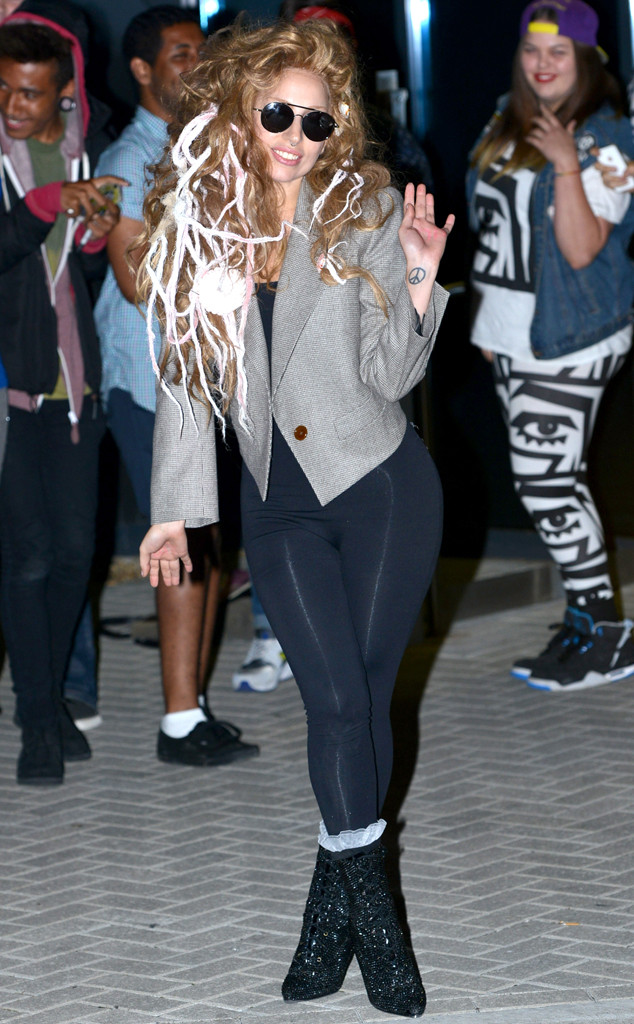 Lady Gaga lives for the live applause!
The pop star is set to return to Saturday Night Live for the third time this fall, but for the first time she'll be pulling double duty as musical guest and host, TVLine reports. Yes, that's right: Mother Monster would be showing off her comedic chops along with her singing and dancing skills when the long-running NBC sketch show returns for its 39th season. We give this news two paws up!
Gaga served as the musical guest in 2009 and 2011 and appeared in sketches alongside respective hosts Ryan Reynolds and Justin Timberlake. NBC had no comment on Gaga's potential hosting debut.
During Gaga's 2011 appearance, she acted alongside Timberlake and Andy Samberg in a hilarious digital short featuring a follow-up song ("3-Way (The Golden Rule)") to their now infamous "D–k in a Box" skit.
In addition to popping up on the small screen, Gaga will also be taking on the big one, thanks to her upcoming roles in Machete Kills and Sin City 2. "Yes its true, I will be making my debut as an actress in the amazing MACHETE KILLS BY @ RODRIGUEZ," Gagatweeted of her role in Robert Rodriguez's sequel to 2010's Machete. "IM SO EXCITED!!! AH! Filming was insane."
Gaga's SNL hosting debut will be part of her promotional push for her highly anticipated new album Artpop, which will be released on Nov. 11. Saturday Night Live returns for its 39th season on Sunday, Sept. 28 on NBC.
For 100% Confidential Coaching on Love, Sex, Relationships, Business or Career contact us TODAY at 904.679.5067 or CoachNow@ZoeLena.com