How many men do you know that visit or have visited strip clubs? Now compare that to how many women you know that visit or have visited strip clubs.
 What once was so taboo now is becoming more and more popular! In fact even E! is doing a reality movie event on a sexy Las Vegas Male Revue, "Men of the Strip". It's about time there's some eye candy for women too! If you pay attention to advertising over the past several years, it is becoming more and  more consistent that media gets that women are the core consumers. An increasing amount of hot beefcakes are taking the place of the sexy female in commercial advertising.
No matter what your sexual preference or which gender you're attracted to, it's fun to see as a society we are evolving. Just as technology advances every day, so should our views on love, sex & relationships… After all, it's ONLY one of the most IMPORTANT things of our lives!
If you haven't downloaded the "Dr. Zoe Today" FREE APP, be sure to go do that right now at http://DrZoeToday.co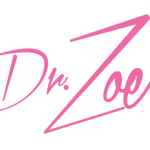 m for real, raw & relevant information on love, sex & relationships!
A Male Revue: Interview with Jeff Timmons "Men of the Strip"
(From Channel Guide Magazine)
From Chippendales to Magic Mike, the chiseled-chest hunks of male revue shows have long been captivating female audiences worldwide. E! turns the cameras on the Men of the Strip, a new Las Vegas male revue featuring 98 Degrees star Jeff Timmons, in a two-hour reality/movie event premiering on Sunday, June 1 at 10pmET.
Timmons serves as both host and entertainer (a singer, not a stripper) for the show, but he's quick to cast the attention on the eight sexy performers and their journey to the spotlight.
"One of the big things we wanted was guys with good charismas, aside from just being ripped," Timmons says. "All the guys sing, dance and are 6-foot-plus, ripped-up studs."
For Timmons, who describes himself as a "married guy with all kinds of kids," the appeal of the TV show is less about the bare chests and more about how the guys interact with each other. "You have these guys competing to look better than each other but they are all friends. All of the guys are Type A personalities — aggressive, go-getter types of guys. … You have fights over girls. You have fights over food. But then you have guys who are comrades and best friends that live together and go through all the things you do in life together. Guys who are going to school. You have guys who go out and party all night. It's a real chore trying to keep it in line. … It's a very funny, behind the scenes sort of interesting atmosphere."
Men of the Strip has really been two years in the making for Timmons. "Some years back I was asked to host the Chippendales, here in Vegas, and I was very very reluctant to do that. I thought if I do that, it makes me kind of look like a C-lister  — it's a strip show. How am I going to go from being a boy band guy to a male revue guy?," Timmons says. "I went to see their show, and it's a Vegas show so a well produced show. It wasn't just about stripping it was about dancing. What I noticed was a lot of the female fans we had with 98 Degrees in their heydays in the late 1990s/early 2000s, they were like 13 years old, they all came to the show but now they were 23/24 all the way up to 40 years old. It was just a good combination."
For his guest stint on Chippendales, Timmons served as the host: "I didn't strip or anything. I sang songs and moved the show along." Seeing the success of the singing/dancing format, Timmons knew there was more to this opportunity and began the makings of reinventing the male revue show with Men of the Strip. "What if I created a more mainstream version of this, with better dancing, better singing, better production. I think I could do something with," he explains. "I talked with Rick Dees, Ryan Seacrest, Hollywood Hamilton, all the mainstream syndicated radio stations."
From there he aligned himself with some critical partners and they began scouting for the right guys in a four-city search. "We went to Miami, New York, LA and Vegas. We went through hundreds of guys. Glenn, the choreographer had these guys learn to dance on spot," Timmons says. "We did in-depth interviews because one of the big things we wanted was guys with good charisma aside from just being ripped — these guys had to be able to dance on the spot, complicated dancing, and they had to sing. … Trust me my selection process was I picked all the comedians, the guys that were funny. And Glenn, who is an openly gay guy, was like girls will never like that guy. I can't claim to have picked any of the guys. They put together a great ensemble and a diverse group of guys – look wise, personality wise and ability wise. They did a fantastic job of finding the right guys."
Judge for yourself and let us know what you think of Jeff Timmons and the Men of the Strip.