ZoeLena's Comments On the Following:
 Whether the recent news below is true, untrue or somewhat true, we all have loved and adored watching Khloe and Lamar as such a cute couple from their baby talk to their sexual playfulness. Growing up on the Gulf of Mexico in the Tampa Bay Area of Florida, Drugs (and good drugs at that) are readily available. I've seen so many people who are wealthy do so much cocaine. Usually when the money runs low, favors are used up, bridges are burned or they just hit rock bottom in some other way, the cocaine usage turns to crack. Whenever I've seen this happen, it is a total downward spiral and causes the person to do things COMPLETELY out of character. I'm sure many of you have seen lives destroyed by self-sabotaging behavior, addictions and just plain ol' poor choices… But we're talking about some of America's most loved people in Entertainment… No doubt this will be one of the hardest times in their lives but let's send positive love and light to adorable Khloe and pray for Lamar's healing. As far as the allegations of infidelity, of course Khloe is gonna need lots of  wisdom and strength to respect herself enough to show tough love. Have no doubt because of love, she will be there for him through this tumultuous time.
We never really fully understand people's reasons for making horrible choices when we are the ones that love them. How could they not realize that everything they do affects their family, friends and everyone connected to them!? As "The Confidential Coach" to many high profile clients over the past 14 years, TRUST ME there is always a reason why.
Know  that these Entertainment warriors will no doubt overcome this current adversity but lets all send them good energy, love, light and prayers through it.

If you need 100% Confidential Life Coaching, contact us today at 
CoachNow@ZoeLena.com
 or call 
904.679.5067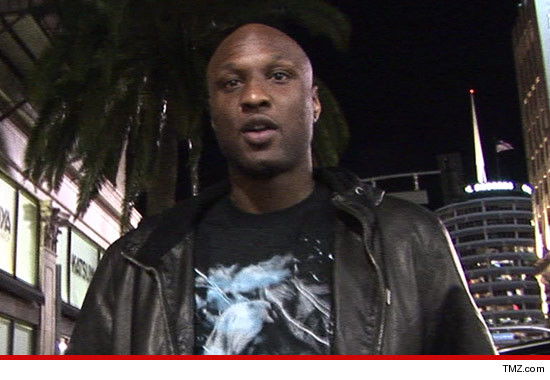 Lamar Odom is holed up in a private home in a gated community 100 miles from L.A. … and his life is now revolving around smoking crack and partying with 2 young women — and he's intimate with one of them.
Multiple sources privy to Lamar's current state tell TMZ … Lamar has a driver who is regularly shuttling back and forth from L.A. to his rental home with one purpose — scoring drugs, including crack.
We're told Lamar is so paranoid … he insists the driver only buy small quantities of crack at a time, so as not to draw too much attention to him — and that means frequent trips to score the drug.
Lamar almost never leaves the home.  He's smoking crack and partying with the 2 women, both in their early 20s. His life now revolves around smoking crack and listening to rap music.
Our sources say Lamar is extremely paranoid about getting caught.  He believes people — not the 2 girls — are watching him so he's using a phone app that allows him to text people but the texts are automatically deleted once the texts are read. (Read blog: SnapChat tries to shed Naughty Reputation) The app also notifies Lamar if they try and screenshot the message.
Lamar's best friend is also staying at the house.
We're told Lamar has been living in 3 different residences in the last 2 months — partly because he feels if he stays on the move he won't get caught.
As for Khloe … we're told Lamar isn't worried that she'll leave him.  He says he knows she loves him and has stood by him throughout the entire drug saga so he's convinced she won't abandon him now.
For 100% Confidential Coaching on Love, Sex, Relationships, Business or Career contact us TODAY at 904.679.5067 or CoachNow@ZoeLena.com